Come & Feel The Difference
Queen of Peace Children's House Montessori offers a quality Montessori education in a stimulating, nurturing environment for preschool children ages 3-6 years. Our educational programs do much more than teach your child; they instill confidence, independent thought and a-long love of learning. As a parent, the choices you make for your child now will have a profound effect on their future development and success. Make the right choice for your child at Queen of Peace Children's House Montessori.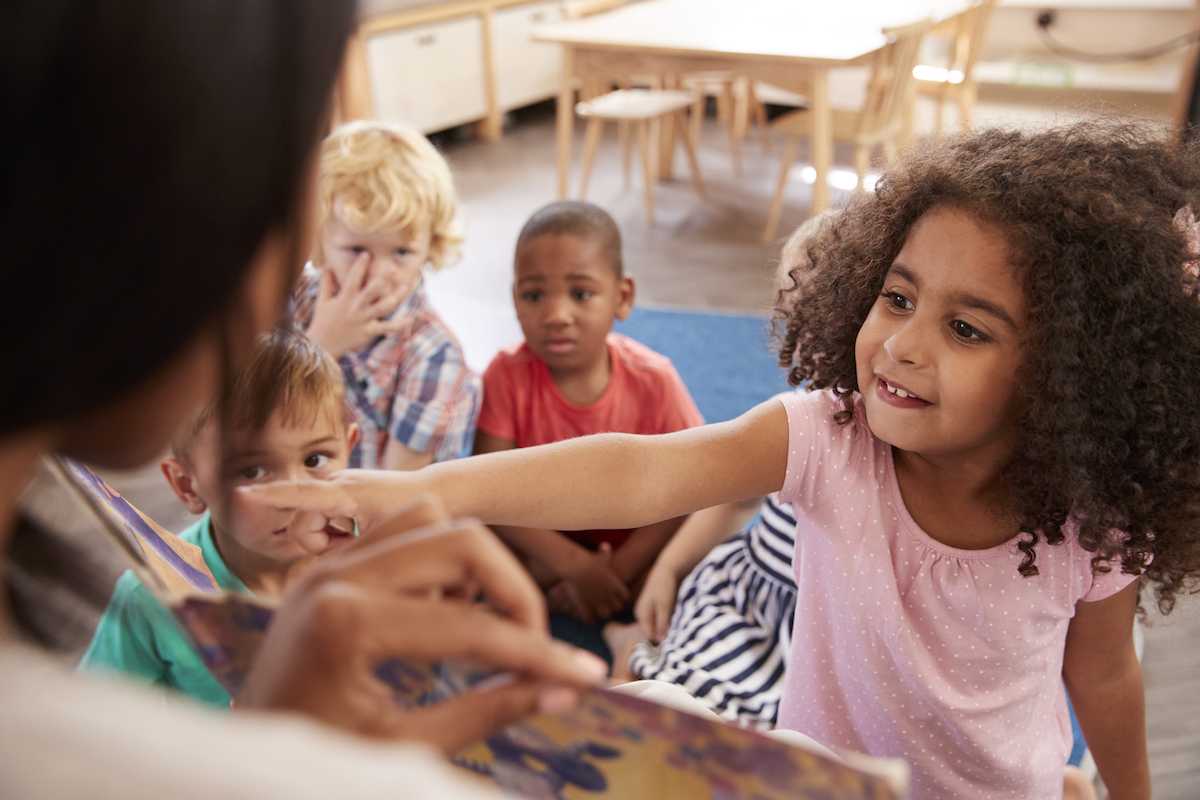 The Director's Message

Welcome to Queen of Peace Children's House Montessori! Thank you for taking the time to learn more about Queen of Peace Children's House Montessori. Each day at our school is an exciting new opportunity to enrich the minds or our students, and we hope your child will join us.
Queen of Peace Children's House Montessori welcomes students regardless of race, gender, national and ethnic origin, and is non-discriminatory in all our policies. We accept children between the ages of 3 and 6.
There are no specific academic entrance requirements; however, we base admission decisions on many factors, especially your child's age and suitability for our program.
Please schedule your personal tour of our school. We will be happy to answer your questions and provide additional information about our educational programs.
Kind regards,
Doubra Wariebi, Director
About Us
Queen of Peace Children's House is a catholic-based montessori school focused on educating the minds of young children, while still having fun, through Christ.
Our mission is to partner with parents to ensure that with God's help each child is fully prepared to be the best that they can be and make positive contributions to their communities and the world.
We are able to do this by fully embracing the Montessori Philosophy, Curriculum, and Practice. At the Children's House, each child's learning pattern and/or style is different. We make regular observations of the children to ensure that their evolving learning needs are met.
We operate as a community as well as a school. As Maria Montessori once said:
"If help and salvation are to come, they can only come from the children, for the children are the makers of men."
Our Staff
Our teachers are what make every day special for our children. Our teachers are creative, understanding, and passionate. They work with families to create every child's own success story.
+ Meet Ms. Teacher1
+ Meet Ms. Teacher3
+ Meet Ms. Teacher5
+ Meet Ms. Teacher2
+ Meet Ms. Teacher4
+ Meet Ms. Teacher6